Event Description
Hot 97's DJ MAGIC and the fire from DJ NANI & DJ KDAWG will be teaming up with Congolese Afrobeat Sensation BM for the Biggest Afrobeat meets DanceHall & Hiphop Party!!!

BM will be shutting it down with Round 2 and will be Live again in NEW YORK CITY!!!
He'll be performing some of his successful hits from his first album 'Ebebi The Album' with songs you have definitely heard before. Thousands of people worldwide dance his music all over social media and he boasts a massive collection of 20 million plus views.
**HOSTED BY NAIJA BEAUTY @NESTREYA!
**Prepare yourself to be called up on stage for dance competitions if you're interested in winning some CASH PRIZES!

**DOORS OPEN AT 9PM and the show starts at 10 on the dot, so please make sure you're on time. This is not an event to miss!
**Dress Code is Dress To Impress, i.e. no hoodies, no sneakers, no jeans, no hats, and no construction boots.

For any bookings/inquiries contact: artist.bm.usa@gmail.com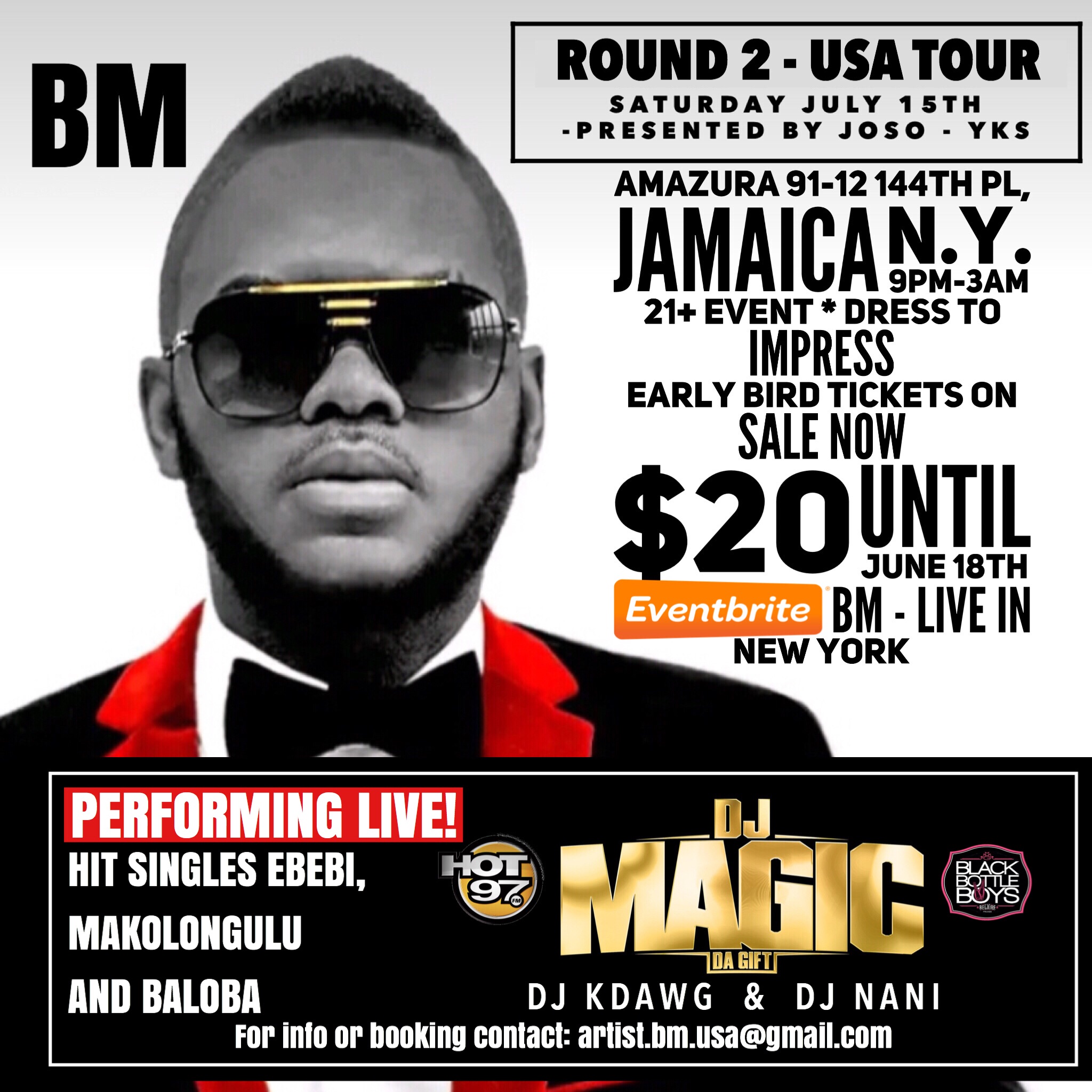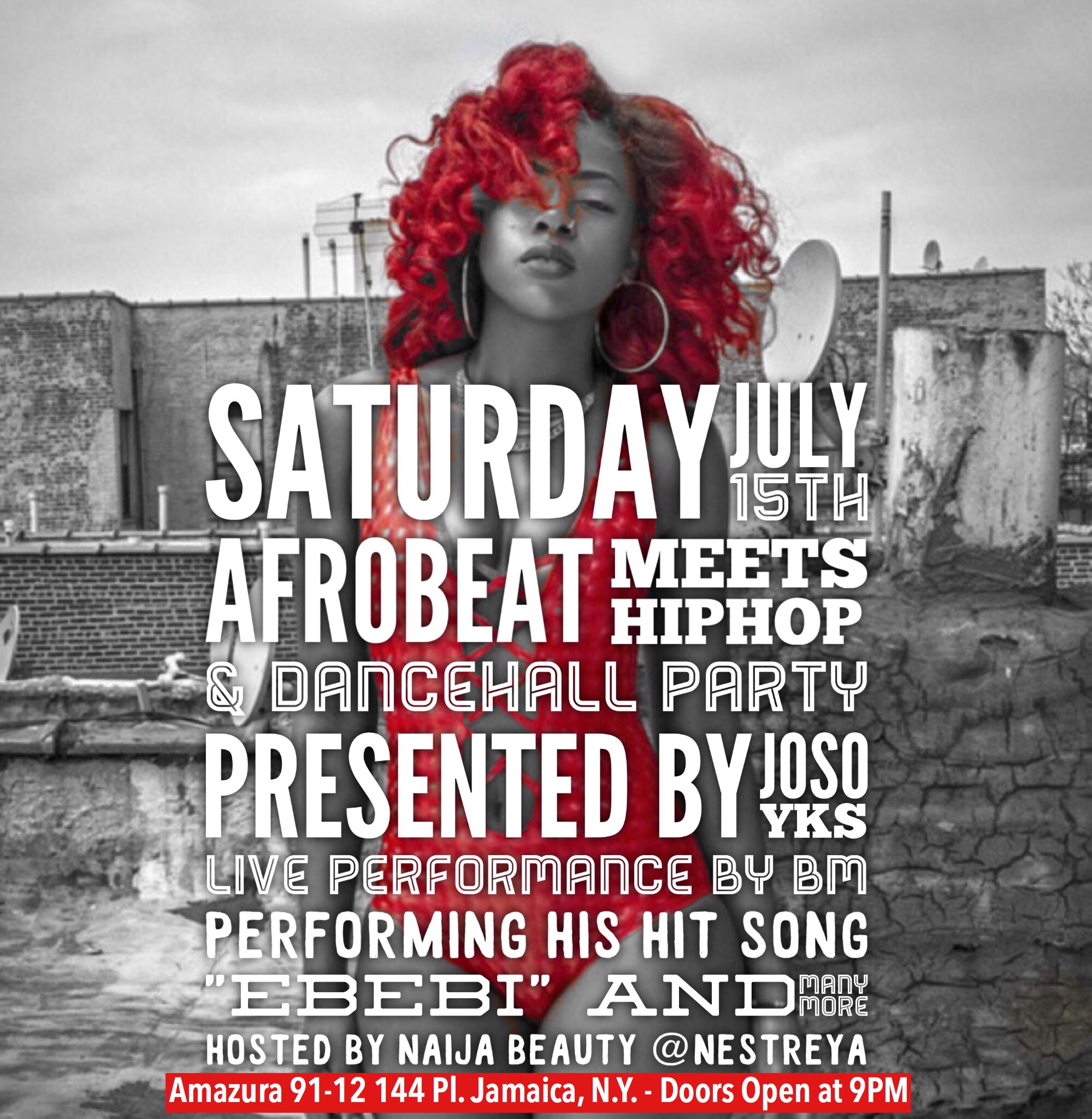 Check Out some of BM's hit singles:

Ebebi - https://youtu.be/qOO0jbYcEQU

Makolongulu - https://youtu.be/MCsm7_XaNYc

Baloba - https://youtu.be/0THkGJqdO6I

Marry you (Mamacita) - https://youtu.be/gYAyhP-et1M



**Note: Event is 21+ strict. Entry with State/Government issued form of ID (Driver's license, passport)**