BORN ROYALTY is the MECCA of Red Carpet Style Events...
and has returned in 2020 to reset the standards in NYC Nightlife!!!

DJ DUBZ / Xquizit Entertainment / & Friends Present

Born Royalty "Suit & Lace" GALA

at an Exclusive Loft hidden on the westside of NYC!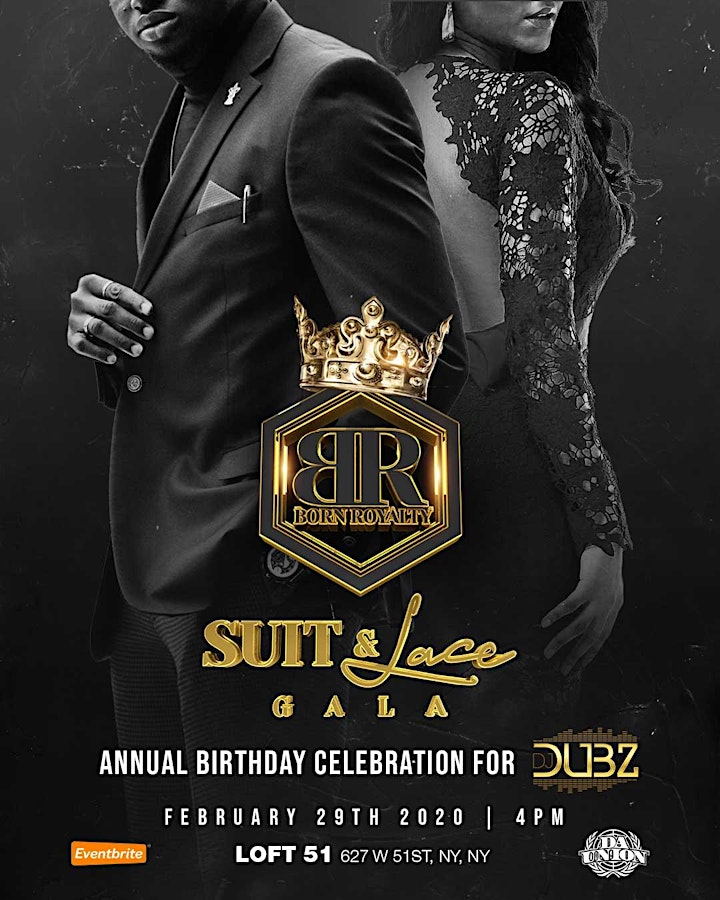 This will be a "Upper Echelon" Red Carpet style event celebrating **14yr Anniversary** for Xquizit Entertainment and we would love for you to come celebrate a successful run with us.. as well as Birthday Celebrations for @djdubznyc @toneofxquizitent @djqlynn and a ton of other winter babies...
LOFT 51 NYC

51st Street Btwn 11th & 12th ave.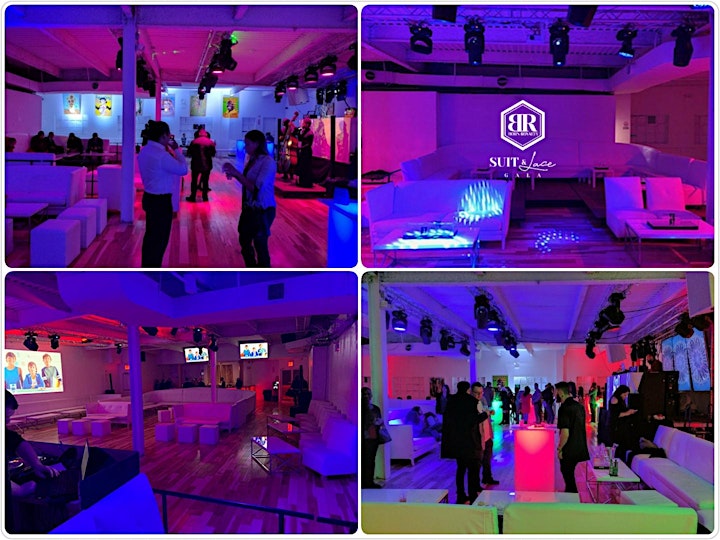 Music By:
DJ Will of Power 1051
DJ Mr Famous of #DaUnion
DJ Qlynn
Legend
Doors Open from 4pm -10pm
*THIS IS A TICKETED EVENT*
DRESS CODE:
*Semi-Formal Attire Required*
(**TICKET HOLDERS MUST FOLLOW DRESS CODE**)

Dames: Get Sexier than the last time you got sexy and this time wear LACE (Lace Dress, Lace Cat Suit, Classy Lace Lingerie, it's up to your creativity) , take the 5"s to 6"s (no flip flops in your bag)... Get your Hair, Nails, & Feet done on Saturday morning Feb.29th.
(Lace not mandatory but must dress up to standards of event)

Messieurs: Gentleman Attire ONLY!!! (Bow ties, Blazers, Suits, etc.) No Sneakers, No boots, No hats, and no Jeans unless approved by door man and worn with Blazer.
Money will NOT buy your way in!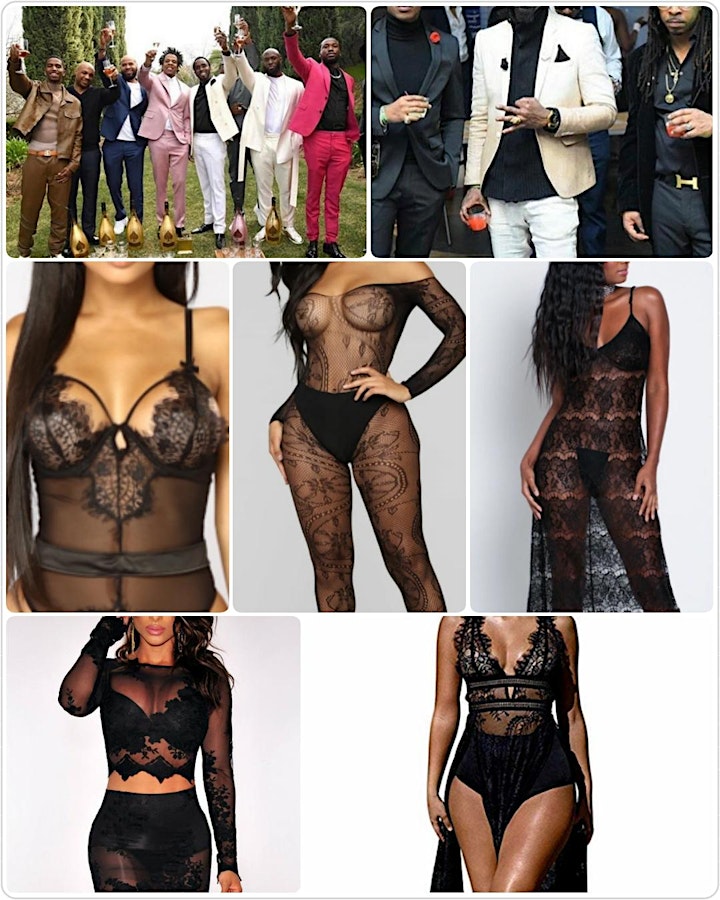 BOTTLE PACKAGES:
CIROC/GOOSE/HENNESSY/PATRON/ROSE
1 BOTTLE + HOUSE CHAMP + 3 GUEST $350
2 BOTTLES + HOUSE CHAMP + 5 GUEST $600
3 BOTTLES + HOUSE CHAMP + 8 GUEST $900
4 BOTTLES + HOUSE CHAMP + 10 GUEST $1100
ALL IN

For Advance tix, Tables & Birthdays or more info Go To:
Or Email Your Full Name, # of Guests & Phone # to:
OR TEXT/CALL 347.709.8380
---
Find and follow me on Twitter & Instagram @YoShady and @YeslistNY
or Snapchat: Yo.Shady